Active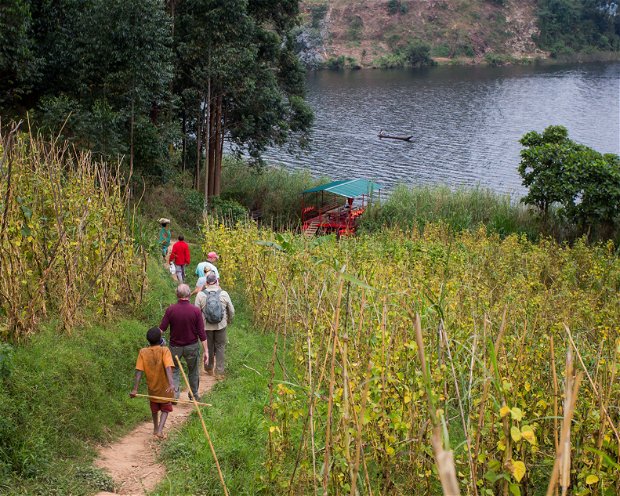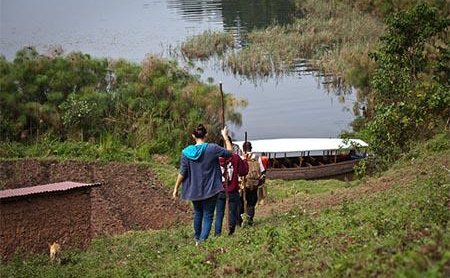 Kapata Trail
Easy 3 hour hike
Experience the rich natural and cultural history of this beautiful piece of paradise while you discover hidden ancient caves, a secluded waterfall and an abundance of birdlife. Your skilled guide will share interesting facts about the historic & natural landmarks, ensuring a true and tangible encounter of this natural treasure.
PLEASE NOTE: This activity requires a 30 minute drive to and from Rubuguri.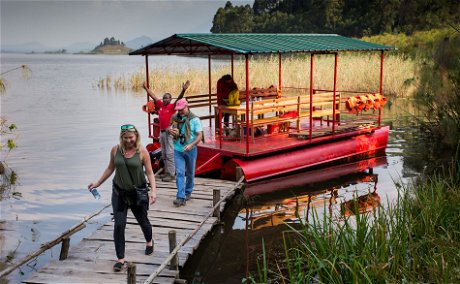 Discover the Lake
Easy 3 hour walk and canoe
This guided walk will treat you to the most breathtaking views and scenery the Mutanda region has to offer. Enjoy a wholesome picknick lunch along with the incredible vistas of the island dotted lake before exploring its safe, cool waters by canoe.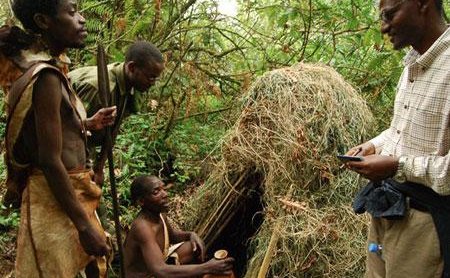 Batwa Trail
Full Day
Enjoy a day in the company of traditional Batwa people as they narrate the rich heritage of their culture and how they came to be the original people of the forest over many, many years.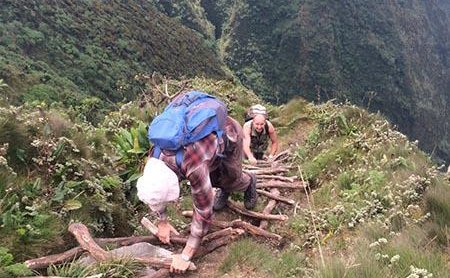 Volcano Climbing
Full Day
Chameleon Hill is the perfect departure point for "Volcano Climbing". A scenic drive takes you to the Uganda Wildlife Authority office from where the adventure starts. Three of the eight main Virunga Volcanoes are located in Uganda: Muhabura, Sabinyo and Gahinga. There are several trails with different lengths and levels of difficulty; we will help you identify the most appropriate climb according to your needs and level of fitness.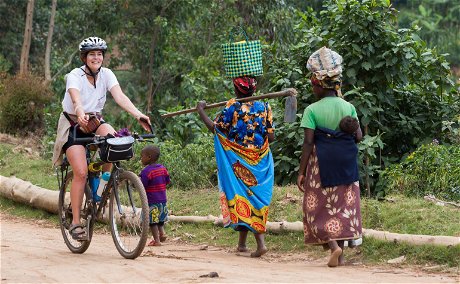 Mountain Biking
Around Lake Mutanda
Starting from Chameleon Hill, this ride gives you the opportunity to go around Lake Mutanda, one of the most beautiful lakes in Africa, which is only possible using a bike. The breathtaking, full-day trail leads through villages, local farmsteads and Matooke (banana) fields. It gives you a chance to interact with the villagers whilst soaking in Uganda's natural beauty – all on a bike, a feast for the senses! We supply top of the range helmets for your safety. No helmet, no ride!
Many more options available. Single track or dirt road, easy or challenging - talk to us, we are here to put the perfect trip together for you.