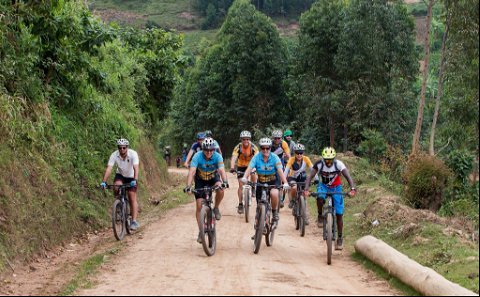 Around Lake Mutanda
Full Day
Starting from Chameleon Hill, this ride gives you the opportunity to go around Lake Mutanda, one of the most beautiful lakes in Africa, which is only possible using a bike. The breath-taking, full
day trail leads through villages, local farm steads and Matooke (banana) fields. It gives you a chance to interact with the villagers whilst soaking in Uganda's natural beauty – all on a bike,
a feast for the senses! We provide top of the range, regularly serviced mountain bikes and helmets.
PLEASE NOTE: NO HELMET, NO RIDE!
Around Lake Mutuanda:
Can also be booked on Boda Boda. Many more options available. Single track or dirt road, easy or challenging.