Giving Back - Animals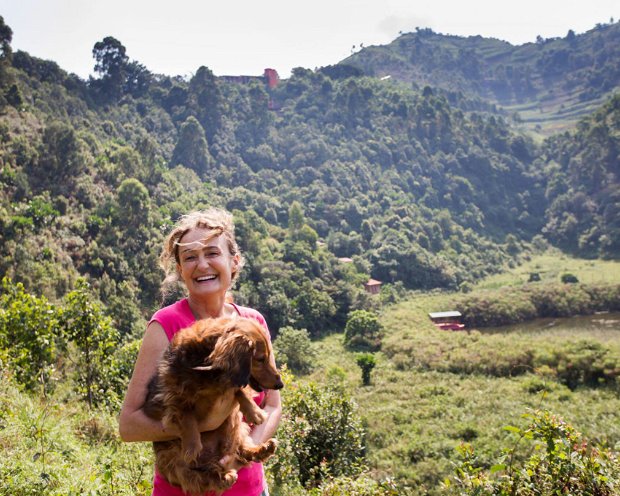 Having always been a passionate animal lover and being involved in various welfare and rescue organizations, it seemed natural for Doris (the owner of Chameleon Hill) also to welcome local furry friends into our piece of paradise. Our animal family has grown extensively and is very much a highlight of many of our guest's stay.
We adore our ever-growing family of rescued animals and if you like to know more about each and everyone, just ask us, we'd be delighted to share some really entertaining stories.
Currently we have
4 dogs at the lodge (Harvey, Rosie, Lily, Alex) & 5 dogs at head office in Kampala (Honey, Zazu, Diego, Isabella, Amy)
Tom3, the cat at the lodge & Kitty at head office
2 tortoises (Gin & Tonic)
3 cows (T-Bone & Jennie and their baby Charles)
Many chickens
If you are allergic to any of them, or if you fear dogs, please let us know so we can make sure you don't cross paths.
The bigger picture…. When rescuing the afore-mentioned furry friends, we are not just providing them with a loving home, but hopefully also educating some of the locals in the process. For example, most dogs are not considered family members or pets and are used purely as guard dogs. They are very often locked away in small cages during the day, being let out at night for just a few hours.
The other problem is a severe lack of trained vets in the country and although the SPCA do their absolute best with the limited resources they have, sterilisation is the only sustainable answer to try and reduce the amount of stray, unwanted and abused dogs. We organise sterilisation drives on a regular basis and if you would like to be part of this worthy cause, let us know, we point you in the right direction.