Exclusive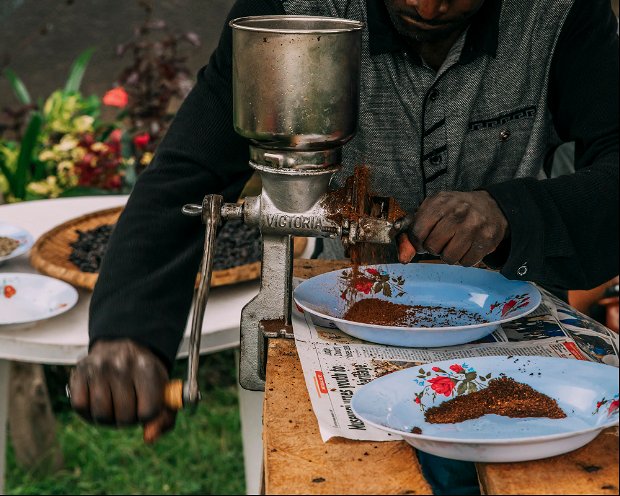 Best of...
Full Day
Start the day with a two to three-hour guided bike ride along Lake Mutanda. Cycle through beautiful landscapes, past banana plantations and homesteads, as mothers and children in traditional, colorful dresses, wave to say hello. Your destination is the small town of Kisoro. Here you exchange the bike for a Boda-Boda, a lightweight motorbike.
A short ride takes you to a coffee farm where you'll experience an interesting, authentic coffee tour. Your Boda Boda driver will then proceed to the shores of Lake Mutanda. Our boat is already waiting for you. While you enjoy snacks & drinks on board, head to Mutanda Island, the largest Island on the lake. After an unforgettable community tour there, another sight awaits: Skeleton Island. Get ready for a surprise…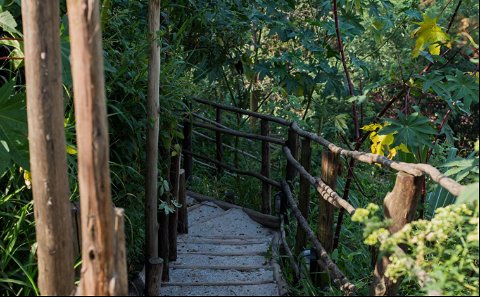 Magic Walk
2 - 4 hours at your pace
Accompanied by our in-house naturalist guide, embark on this journey directly from the lodge. Make your way through indigenous forest down to the stream in the valley. Along the way, your guide will point out medicinal plants, shrubs and flowers that have been put to good use for centuries by the ancient shamans and healers.
The second half of this excursion is self-guided. Follow a clearly marked path along the lake shore to the untouched wilderness of the Chameleon peninsula. Take a moment at this magical place before continuing to the Crystal Path. Once thought to be eternal ice sent by the heavenly gods, quartz crystal is actually a mineral that is prized by many for magical, mystical and metaphysical powers. Rock quartz can be icy clear or have inclusions, veils, bubbles and various colors. Ancient Roman, Egyptian and Greek civilizations used quartz crystals as talismans. You too can collect a stone or two as a treasured memory and perhaps for good luck. Who knows, perhaps it's true…
On return at the lodge, a tea ceremony awaits to close off this special activity.